Embroidery file digitisation
Please note that embroidery files need to be digitised to a format the embroidery machines support. Each embroidery design requires a separate digitised file. We only charge a one-time fee for each new design. The digitisation of a file/design costs 15€ + VAT.
When creating a new embroidery design for the first time, please select the "Digitise" option. This will only be charged one time - so that we can create a file appropriate for the embroidery machine. All future orders with this design don't require you to select this, as your file has already been digitised.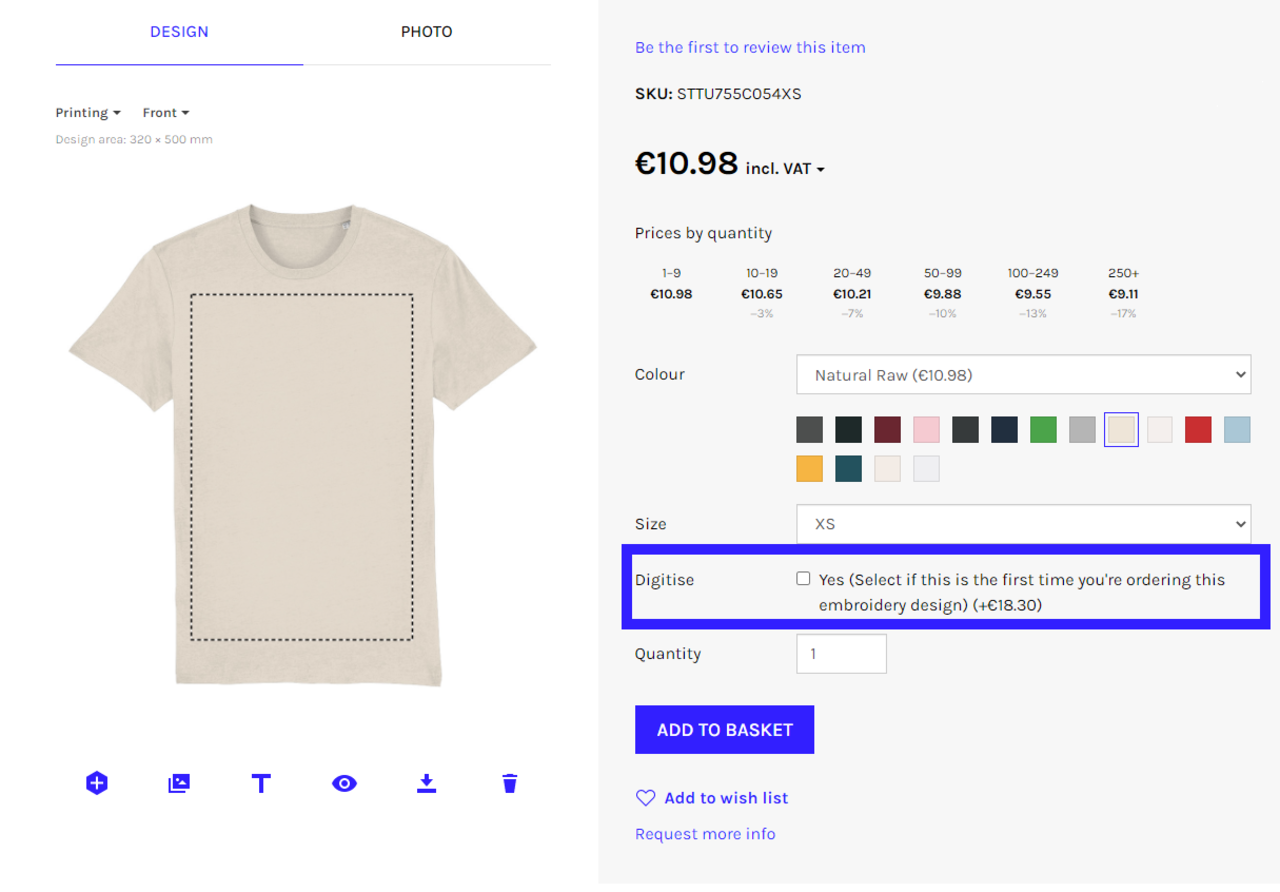 In case you forget to select the digitise option with your first embroidery order that includes a new design, you will be contacted by our team and asked to make a separate order with our Digitising Fee for embroidery product. Once this order is paid for, we can continue creating your embroidery file and sending your goods into production.